"There is no such thing as a pure introvert or extrovert. Such a person would be in the lunatic asylum." Carl Jung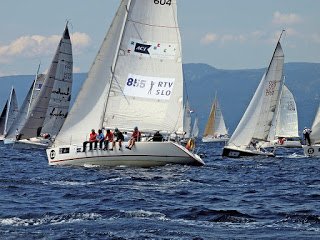 I continue to meet introverts who extrovert themselves to thrive in their workplace. These Quiet Leaders (QLs) are quiet at their core, yet speak up, take action, successfully lead teams and companies.
QLs are managers, VPs, CEOs, and leaders without a title, who accomplish goals with and through others. Some QLs prefer to work independently. Either way, they do their best when they can think before acting. But that doesn't mean they can't respond quickly.
An outstanding introverted business owner said, "Sure I can respond in the moment, and I often do, but if you want my best work, give me time to think about my answer. Then we'll both be more satisfied with the outcome."
Some QLs push themselves to be more outgoing to get the job done. A QL director at a global company said she had to stretch herself as she was growing in her career. Eventually, she became more comfortable walking into a room filled with people she didn't know, expressing her opinions in meetings. She, like most accomplished leaders, learned more about herself from every failure and success. Now she knows she's at her best when she puts time on her calendar to re-energize.
QLs are successful in all types of industries. Well-knowns include: Bill Gates, Steven Spielberg, Marissa Mayer, J. K. Rowling, Meryl Streep, Eleanor Roosevelt, Abe Lincoln. Millions more do good work every day without seeking attention. Years ago I read that Bill Gates would take a pile of yellow pads and a box of pens and head out to the woods for a week alone. That was how he did his best thinking. Alone.
The QLs I coach are ambitious go-getters who have achieved much in their own unique way to get where they are today. They want to be more aware of the behaviors and blind spots that may be their leadership stumbling blocks. In our calm, confidential coaching sessions, they get candid feedback, develop their ideas and identify next steps. When they act on their commitments, they experience growth beyond their expectations.
If you are or know a QL who would benefit from drawing out their innate strengths, fill out the Contact form and let's talk! Now, go block some time on your calendar to re-energize in a way that works for you.