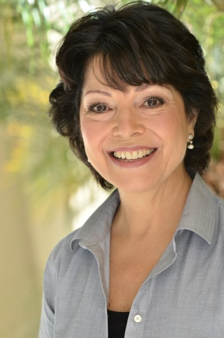 I've been very fortunate to create my life's work around my passion and purpose. Working with Thoughtful Leaders (TLs) who want to capitalize on their innate strengths. Express themselves more effectively. Explore possibilities. Deal successfully with current and future challenges. Achieve goals beyond their expectations.
For years I've known that TLs accomplish remarkable results, no matter the role, industry or years of experience. When they have the opportunity to talk about what's working for them and what isn't, what they want to achieve and what frustrates them, and raising their awareness of what they can do to be more authentic, exemplary leaders, it's heartwarming to see and hear them grow.
Years of traveling around the world facilitating leadership development programs has given me the opportunity to experience how TLs in many countries, especially women, view themselves and deal with challenging situations. The bottom line, proven over and over, is that people are basically the same all over the world. They have similar goals and frustrations about being their best. They make negative and positive assumptions about themselves and others every day. They strive to learn, grow and stay on top of all the changes occurring in their industry. And they want to have a fulfilling life beyond their work. It's fascinating to hear someone in Florida talk about a challenge that brings to mind an example of a leadership challenge someone experienced on the other side of the world.
My strong listening and coaching skills have been developed over decades. Years ago they played a major role in my work at a 24/7 newspaper where I held numerous Human Resources leadership roles. I led project teams that improved company-wide communication, introduced culture-changing programs, enhanced employee development practices, and more. It was very rewarding to work with leaders dealing with all kinds of issues. Through countless coaching conversations I learned about different leadership styles and what it took to be a successful TL as well as to work effectively with and for TLs.
After leaving the Orlando Sentinel in 2000 and realizing how powerful coaching truly is, I created my own business. I became a Certified Professional Coach with the International Coach Federation. I also hold a Master's degree in Corporate Communication and Technology from Rollins College in Winter Park, FL.
My goal, and absolute joy, is unlocking the uniqueness in every Thoughtful Leader with whom I work.
"Mary loosens the blinders Quiet Leaders don't realize they are wearing." CEO
I enjoy giving back to the community and have done so by mentoring for 20 years with WOMEN Unlimited, Inc., helping high-potential women in high-caliber companies see their possibilities and achieve their goals.
I also facilitate the Network of the Top Companies in Central Florida, which I founded in 1997. In addition, I'm on the Board for Neighbors Network, a non-profit that helps older adults remain living independently in their own homes. I also am a Team Leader for the Family, Friends & Chicken Soup ministry at St. Margaret Mary Catholic Church in Winter Park, FL.
On the personal side, I cared for my mother with Alzheimer's disease for 10+ years, learning what it took to be a successful caregiver for a loved one with dementia. I shared that knowledge and expertise by speaking to caregiver groups and co-chairing the local leadership council of the Central & North Florida chapter of the Alzheimer's Association.
My energy is replenished with long walks, bike riding, reading, yoga and traveling with my husband, Jack.
"Mary helped me realize what was getting in my way. I was able to
develop my ideas, express them in a more confident, comprehensive way and achieve goals that had been on my mind for some time."
— Senior VP
Save