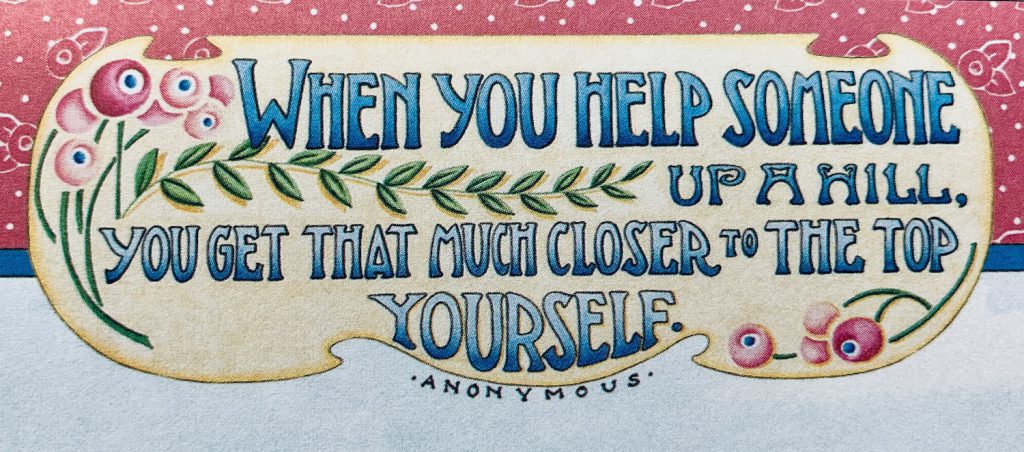 Your mindset about your team is vital to your success.

Your role is to help make the team successful — not just achieving goals but also working well together.

Whether you're a team member or leader, help others do well. Ask questions to learn, to open up thinking. Listen. Think beyond what's happening now. Consider the impact of team decisions on others. See what the team may not see, yet. Add some humor, have some fun. Did I say, Listen? It's vital to learning about everyone on the team.

Teams succeed when their minds are focused on the goal and their hearts are focused on achieving it together.

By helping others grow, you grow. You learn from every experience.

Pay attention to team dynamics. And how you contribute to them. Make it an enjoyable experience and you'll open up minds and mouths. Draw out the quieter ones who often have insightful perspectives, if asked. Don't allow certain people to always dominate. Including you.

Study what successful teams do. Read about what's been done in other industries.

By lifting others up, you're lifted up.

One of my favorite pads has a graphic of a girl helping another girl up a hill. The message printed on it says:

WHEN YOU HELP SOMEONE UP A HILL, YOU GET THAT MUCH CLOSER TO THE TOP YOURSELF.

Last week I talked about Nick, an influential leader who started years ago at his company loading trucks in the warehouse. His mindset about teamwork helped him grow to where he is today.

Next week I'll talk about ideal qualities of a team player.

What can you do today to positively affect a team?