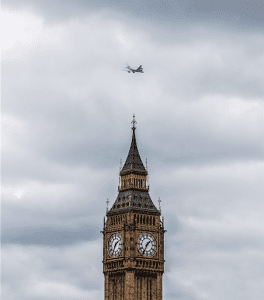 I was in a Thursday afternoon meeting when my phone vibrated. A text from a good friend said: "Call me asap."
'Sylvia' had pneumonia, her doctor would not let her fly, and she had two back-to-back two-day programs to facilitate the following week in London. Her question: "Could you do it for me?"
What an opportunity. I was thrilled and a bit fearful. I didn't know her program. She needed a quick answer. I called her back, said yes and cleared my calendar.
We spent hours Friday reviewing the program and logistics. I packed Saturday. Flew Sunday. Landed in London Monday morning.
Some colleagues have told me this would have been too risky for them. Too quick, too unfamiliar to jump at, especially with international travel. To me, it was exhilarating. The risk intrigued me.
I quickly assessed the inherent challenges:
-My full calendar
-Unplanned week away
-I didn't know the program
-Very quick turnaround for an international trip
and the rewards:
-I could help my friend meet her client commitment
-I would have a new international experience and meet new people
-I could use my 'cloud time' to plan my facilitation
-I love spur of the moment opportunities, especially if travel is involved (car or air)
My willingness to say "yes" turned out to be fruitful. It began five years of traveling to cities around the world facilitating this leadership development program for ambitious women in a high-tech company, experiencing their cultures and learning about their challenges. I could have declined the offer, but my inner voice saying "Do it" was louder than the negative one saying, "Are you kidding? How can you possibly do this and do it well?"
Sometimes we have to jump when the opportunity presents itself. Preparing to jump is about assessing the intrinsic value of the risk to you, anticipating as best you can, and trusting yourself to handle the consequences.
Having a valid passport helps, too.
I'm sure you have had similar experiences or, perhaps, missed opportunities. If taking risks with more ease is important to you, or if there's something in particular you'd like to tackle, I can help.
Enrollment runs from August 8th – August 18th, 2018, for my 3-3-1 Mastermind: Risk Taking.
The application will be live on August 8th here on my website. If you have any questions, don't hesitate to contact me.