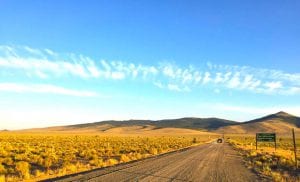 Years ago I shared this finding. When I read it again recently, I thought you'd appreciate reading it, too.
"In a study published in the Journal of Experimental Social Psychology, researchers asked participants to stand at the base of a steep hill and estimate how tough it would be to climb. Those standing with a friend gauged the ascent to be less steep compared with those who were alone. The longer the study participants had known their friends, the more gentle they estimated the incline to be." *
There is no doubt we are fortified by those who face challenges with us. When those we work with are focused on achieving goals together, it energizes us to figure out the best approach and use our skills to the best of our ability.
But there are some hills we would prefer to approach with trusted, objective colleagues who don't work with us. Who see us with fresh eyes and unbiased perspectives. Who want to broaden their thinking, too, and learn more about their capabilities. All with the goal of upping their game, growing their resources, deepening their resilience. That's why I offer Masterminds.
If this appeals to you, my 3-3-1 Mastermind will give you opportunity to focus on achieving goals you view as a stretch, a risk. It could be a new hill or one you've wanted to ascend for some time. In 3 months (Sep-Oct-Nov), we will meet 3x/month by phone (a total of 6 group and 3 individuals sessions), with taking risks as the primary theme. You will learn from the content, from experiences and perspectives of others in the group, as well as from our 1:1 confidential coaching sessions.
Interested? Open enrollment is coming soon – August 8 – 18. You can get specifics here.